Advent calendar cards
Advent calendar: Exclusive Advent calendar cards by Ilona Reny
Sometimes it has to be more than just a Christmas card. Give the gift of Christmas spirit and contemplation for a whole month with an Advent calendar card. Discover Ilona Reny's Advent calendars with 24 doors in greeting card format with bows and glitter. Each calendar comes with a matching envelope in coloured textured paper so you can send it out.
These Advent calendars have a special feature: behind the 24 doors there are small scenes that together form an overall picture. As soon as you put the ribbon on, you can see the whole picture: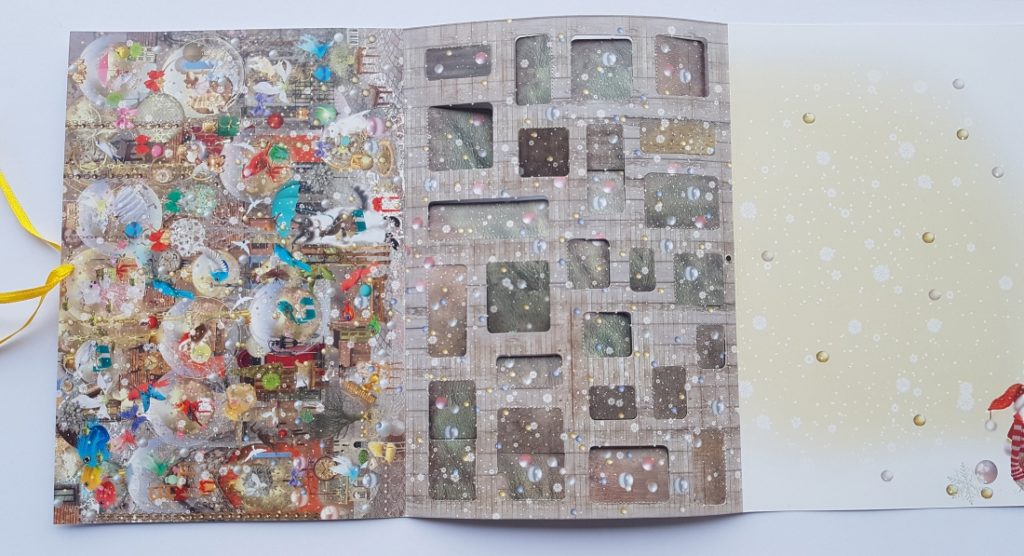 Inside you will find an international Christmas greeting "Merry Christmas", Christmas decoration and space for your Christmas greetings.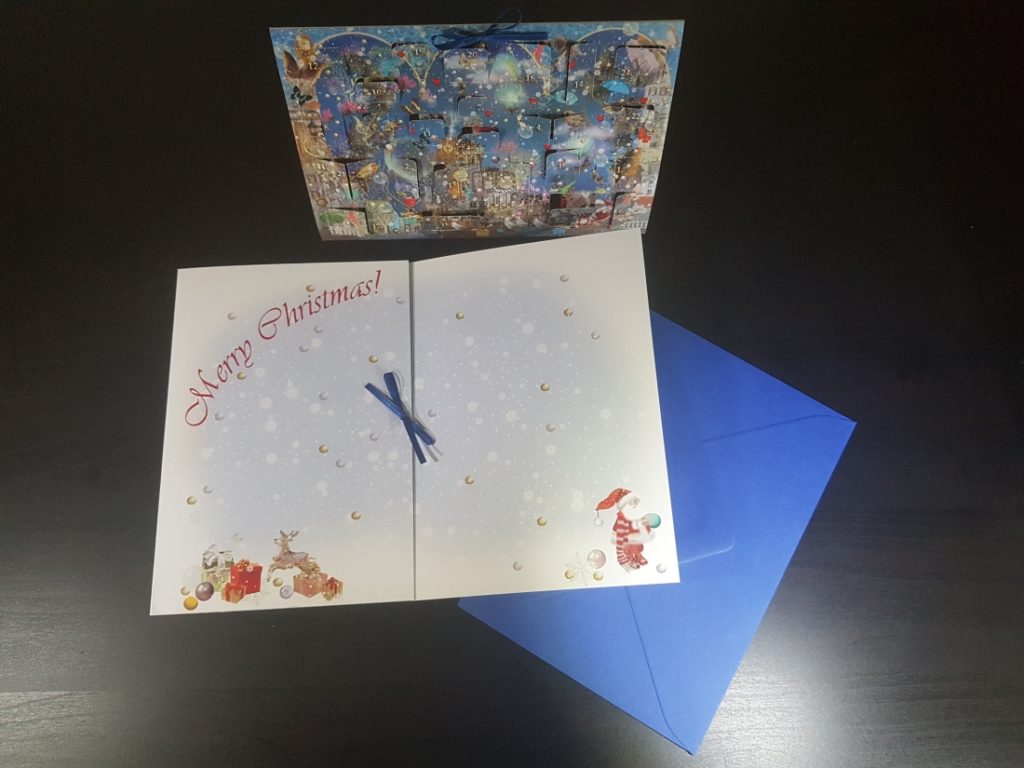 Our advent calendars are printed, punched and hand glittered in Germany.
More Christmas products
Discover also our Christmas cards.
We also have suitable Gift wrapping paper by Ilona Reny for your Christmas presents.
We have another gift idea for the little ones. The picture book "Thomas und das Meer" with many puffy pictures of Ilona Reny. The large square book fascinates small children from 4 years and also adults. The story is about a little hamster "Thomas" who travels to the sea and experiences many adventures.
The pictures are particularly beautiful. On each double page you will find large panorama scenes with many small scenes in the picture to discover. Our experience shows: when you read this book to your child, you often have to wait a long time before you can turn the pages.
Heye puzzles by Ilona Reny are very popular. So far there are 2 motifs with 1000 pieces. You can order the puzzles from many shops worldwide. Here you can search for Puzzle "Magic Keys" search and order in portrait format. And here you can find the Puzzle "Fairy Park" in landscape format.